Macomb Drain Cleaning
Oakland's Local Drain Repair & Installation Experts
A&J Plumbing & Sewer Service is your local expert when your plumbing system needs cleaning. Your sewer drains experience significant amounts of wear and tear constantly. Your system must be prepared for what you send down your drains. Our master plumber has over 30 years of experience, always getting the job done right. We're here for you when you need expert drain cleaning in Macomb, seven days a week, with flat-rate pricing, so you're never surprised by hourly fees.
Reach us at (800) 615-3920 to speak to a team member today about our Macomb drain cleaning services!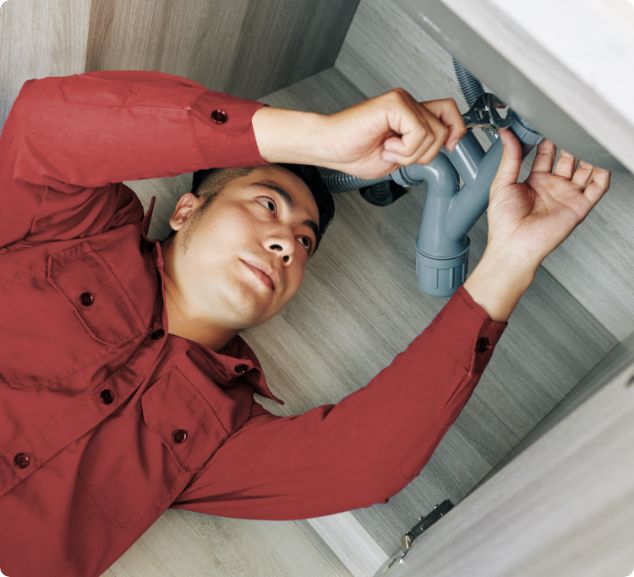 Though your sewer drain seems strong, it is not a catch-all for all the waste materials in your home.
Prevent clogs by throwing this debris in the trash instead of down your drain:
Though it can be tempting to use DIY chemical cleaners to remove clogs from your system, it typically only pushes these materials further into your system, causing a blockage in the main line. Always throw these materials in the trash, even if you have a garbage disposal. In the bathroom, use a hair catcher to limit the strands that end up in your drains, and don't use "flushable" wipes. These wipes don't break down fast enough to prevent blockages.
You should schedule an expert drain cleaning in Macomb annually to properly maintain your drains. Outside of this service, preventative maintenance, like monitoring what you send down your drains, is critical to prevent clogs between drain cleanings.
Our Reputation Speaks for Itself
"I certainly will share with friends and family about your company, and if I have any problems with my plumbing I will be calling back."

- Cindy M.

"Will definitely use this company again. Very polite and courteous on the phone and in person."

- Diana I.

"He was fast efficient affordable and very professional."

- Jessy H.

"I thank God for them. I would recommend this company to anyone."

- Tee M.

"The leak was fixed and cost much less than our homeowner's deductible."

- Jen M.
Benefits of Working With Our Team
Transparent, Flat-Rate Pricing

32+ Years of Industry Experience
It is easy to forget about your plumbing system until it stops working. Clean drains shouldn't run slow, clog, or flood.
Common drain issues include:
Slow drains: As a clog builds up in your system, it will start as a slow drain. The easiest way to prevent clogs is to monitor what you send down your drains.
Recurring clogs: If stubborn clogs keep returning, it could be because of a more extensive blockage in your main sewer line. Your system may be a good choice for water jetting to remove clogs from your system altogether.
Root intrusion: If you have trees near your home, their roots will grow towards the nearest water source, your plumbing system. These roots can be strong enough to cause a leak in your sewer line and put your home at risk for cross-contamination.
Sewage backup: This is a severe issue with your drains and can be prevented by solving clogs or other problems as they appear. Ignoring issues now can cause sewage backup later. When debris or sewage comes flooding into your home, it is a plumbing emergency.
When you need expert drain cleaning in Macomb, A&J Plumbing & Sewer Service is here for you, seven days a week. Your drains are an essential aspect of your plumbing system, and when they clog or need repair, it's vital that you solve this problem before it becomes a more significant issue. Our master plumber will do everything to get the job done right!
---
Don't delay! Our Macomb drain cleaning experts are here to help. Call (800) 615-3920 when you are ready to schedule an appointment.
Ready to Get Started?
Fill out the form below or give us a call at

(800) 615-3920

.